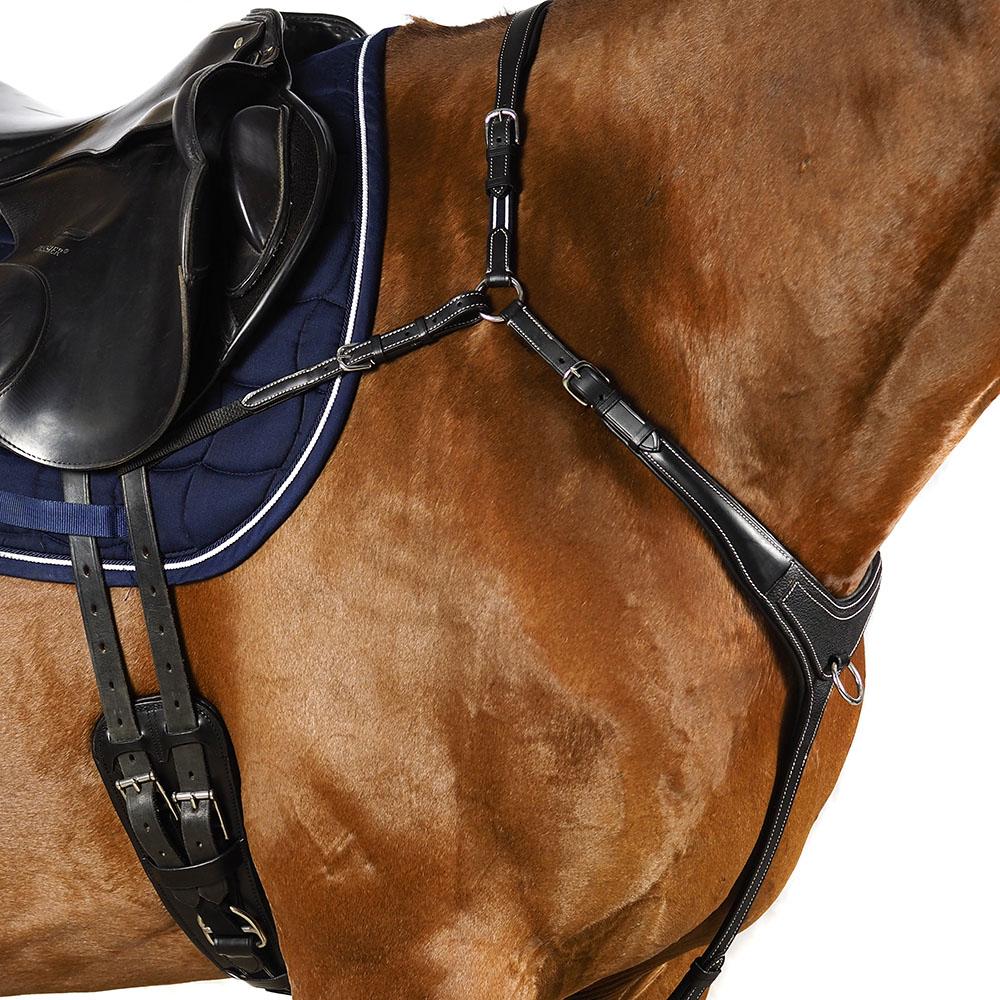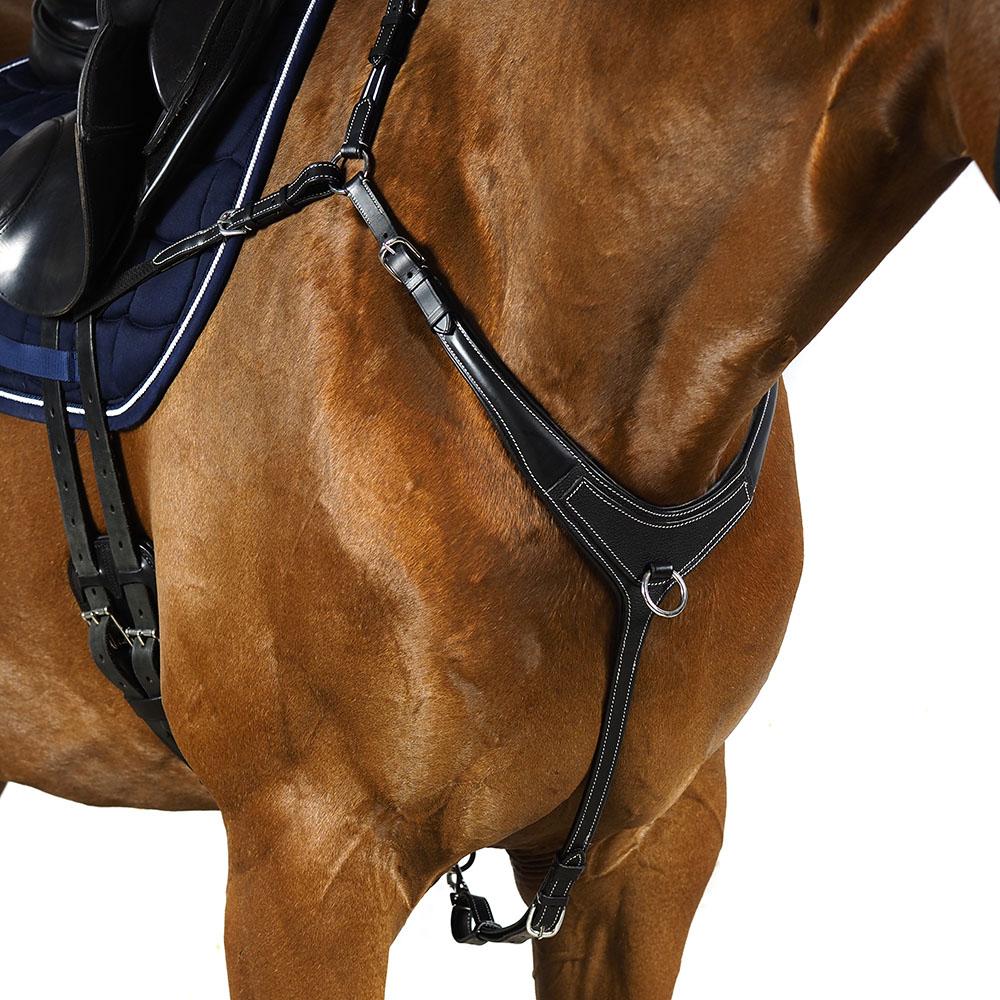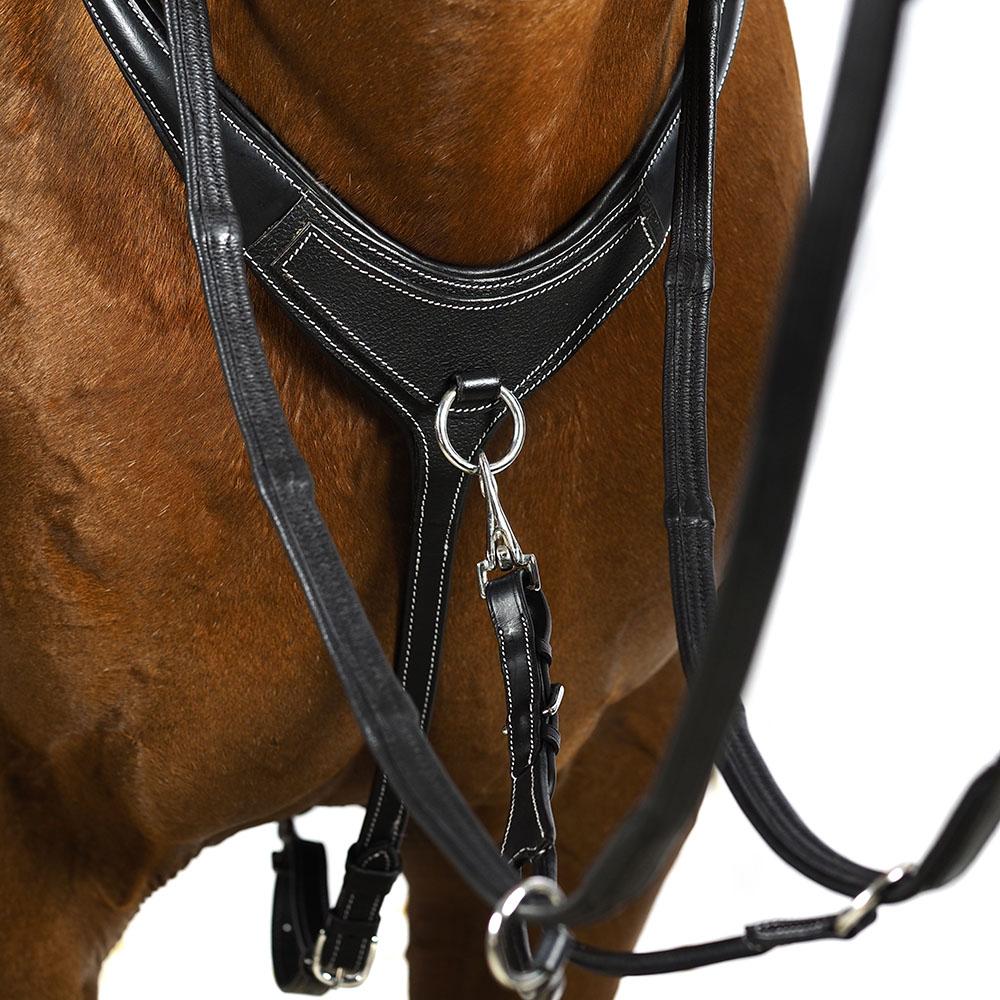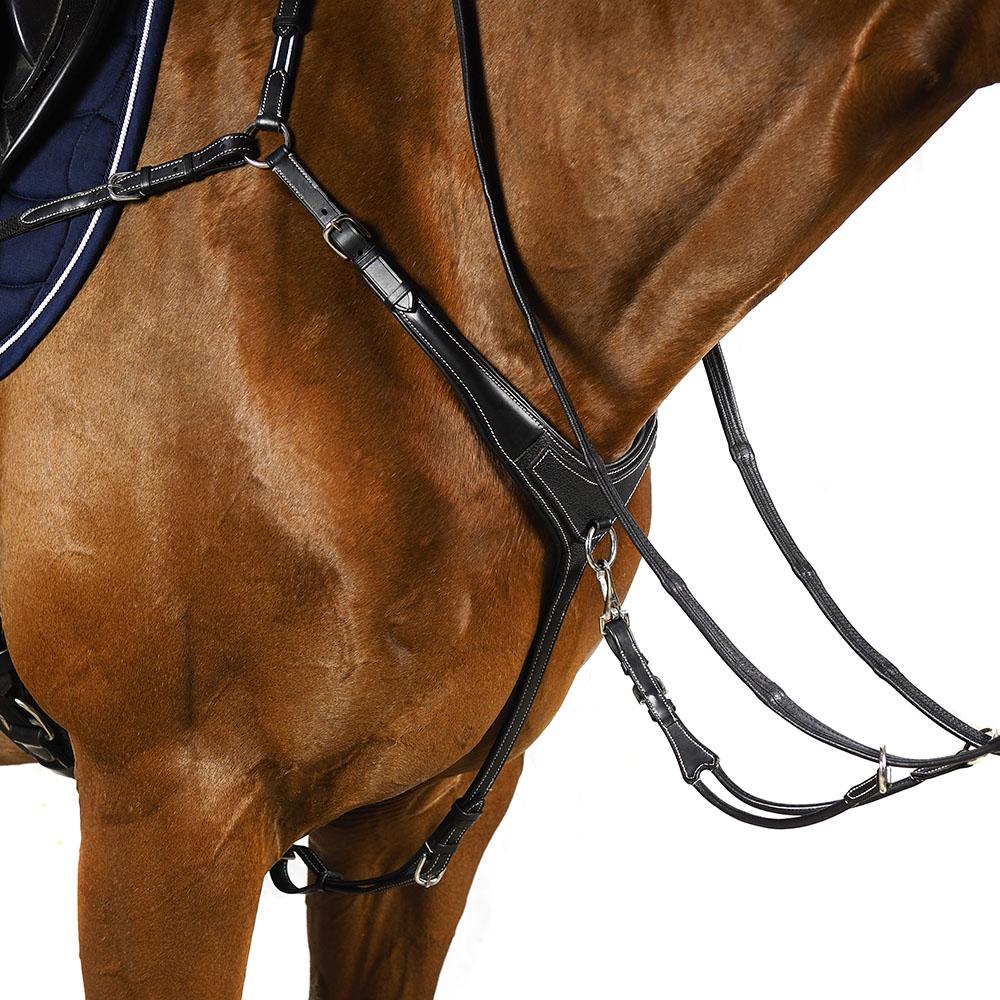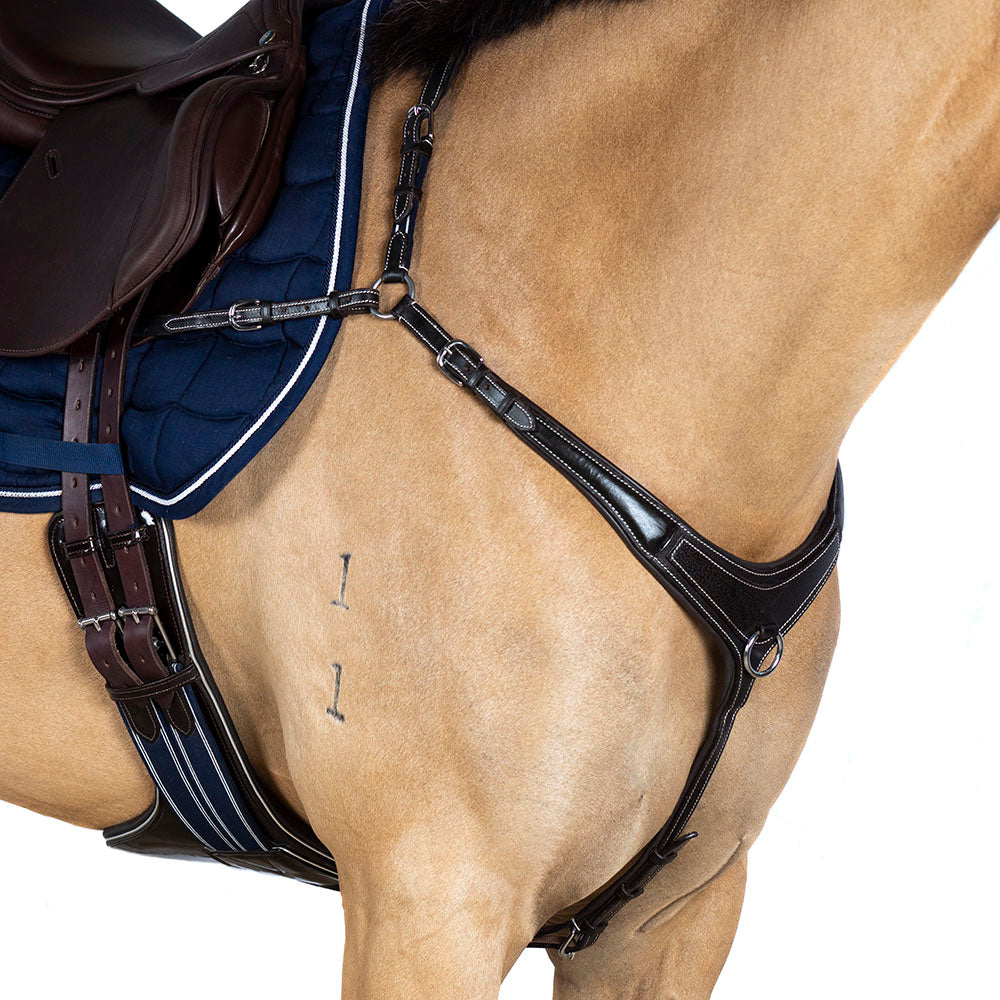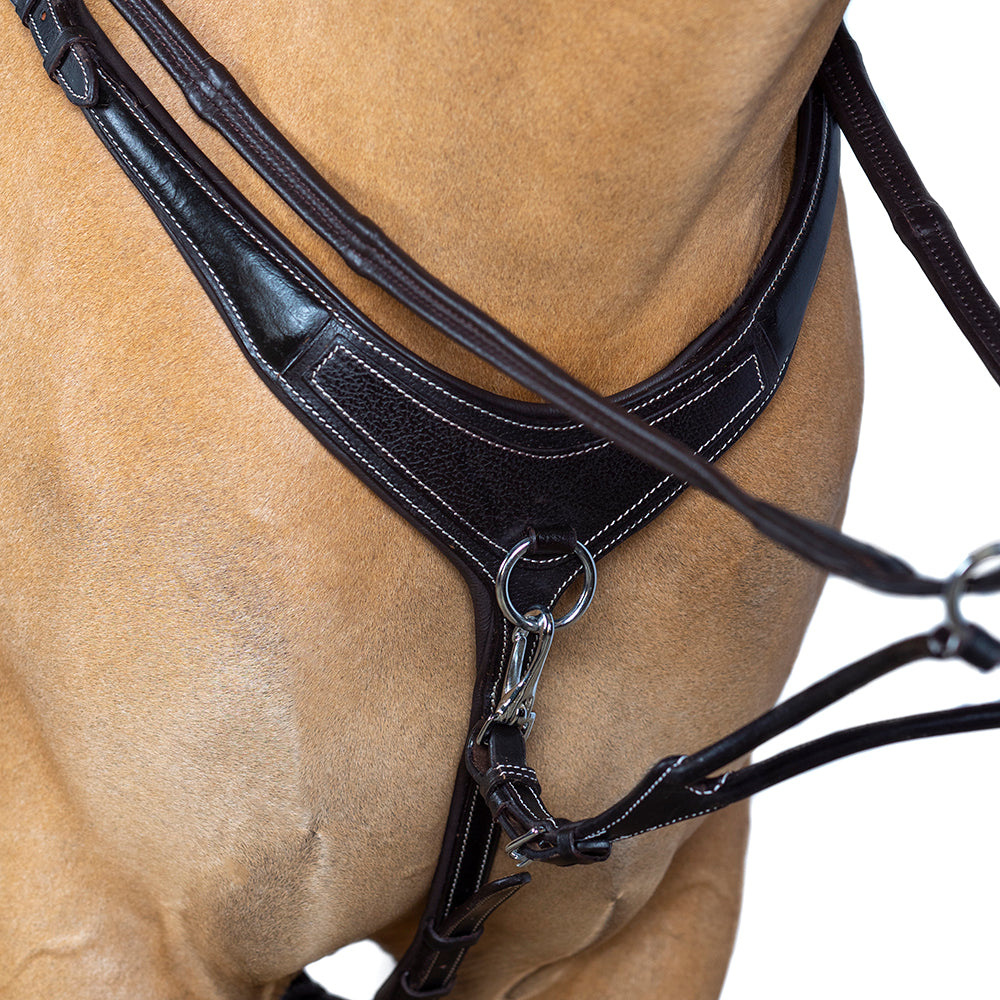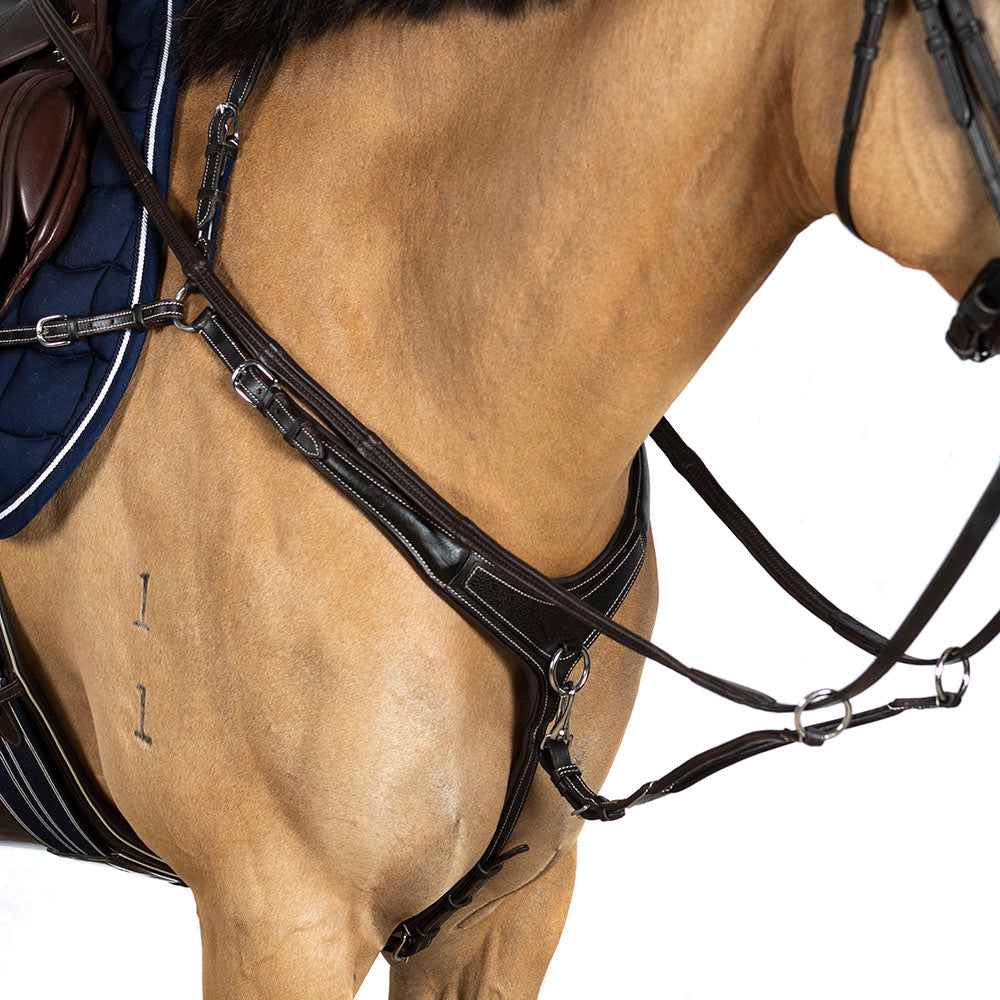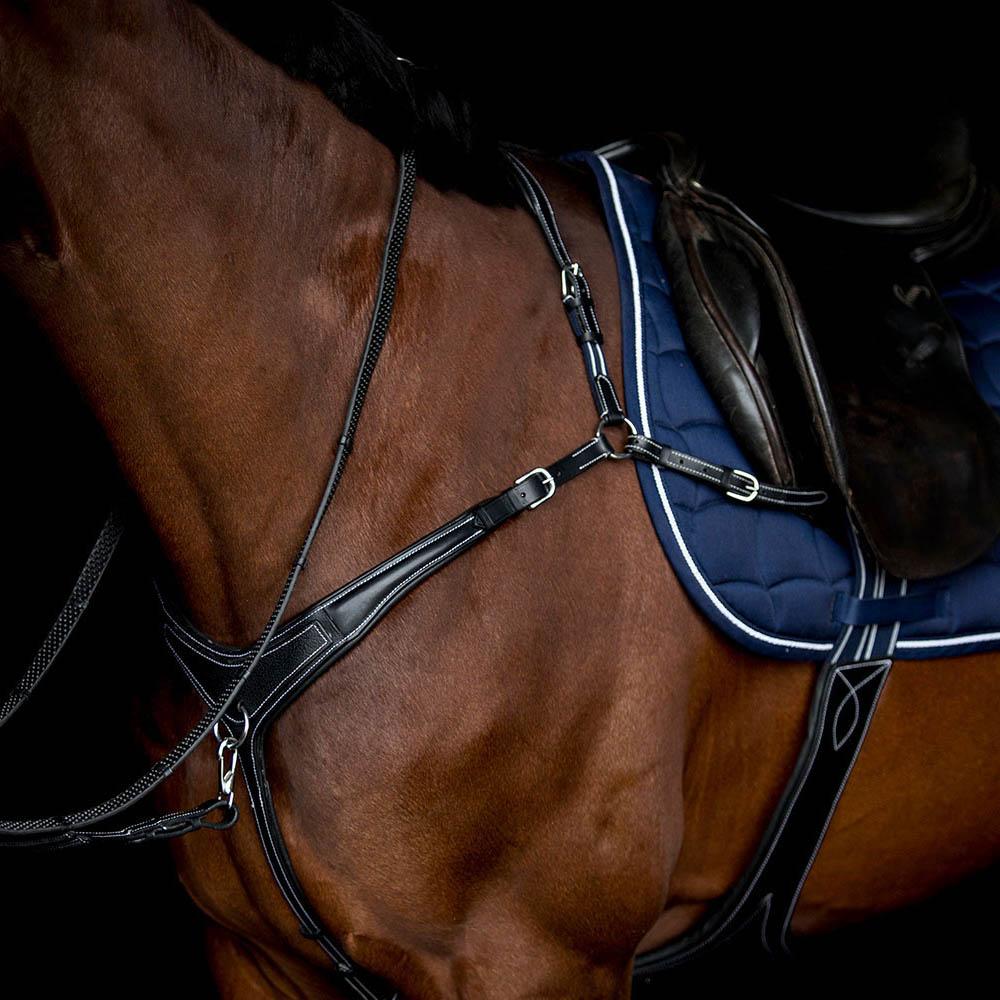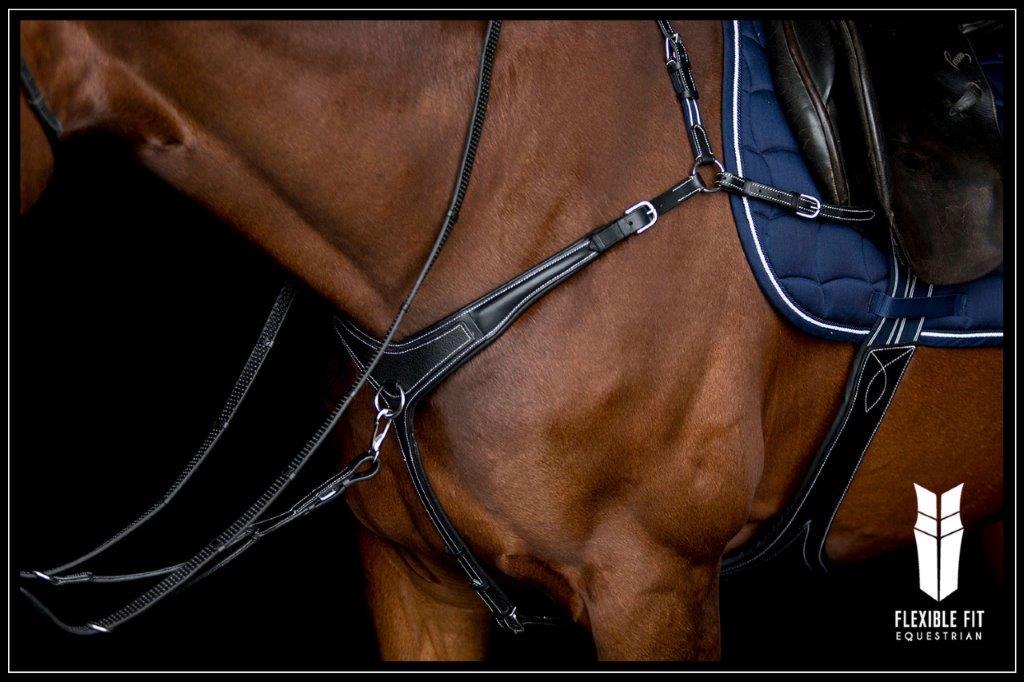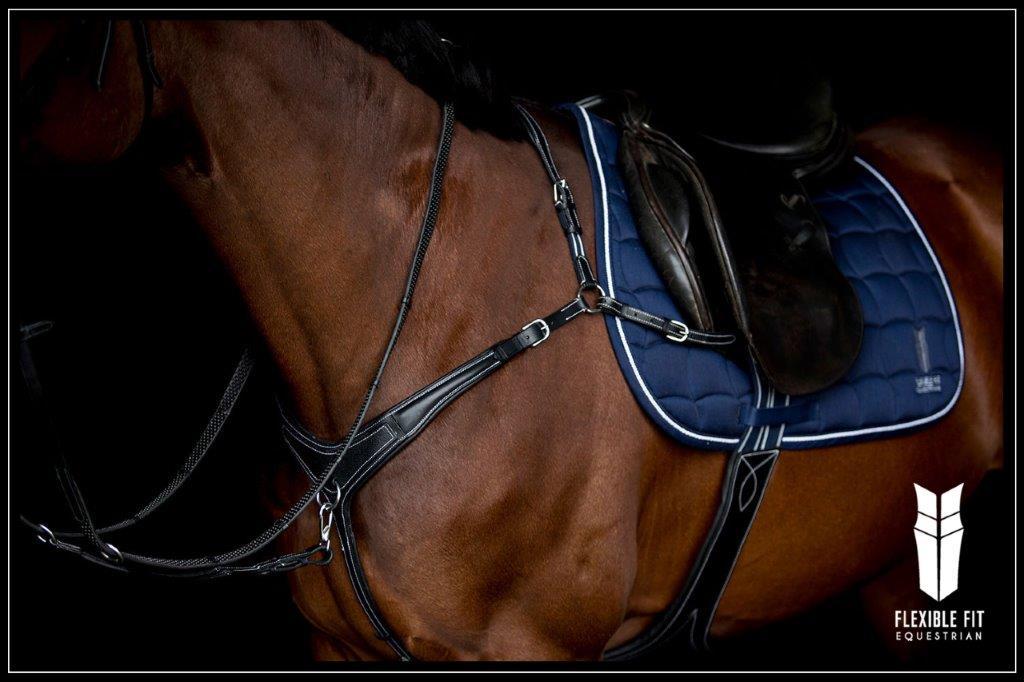 Double click image to zoom in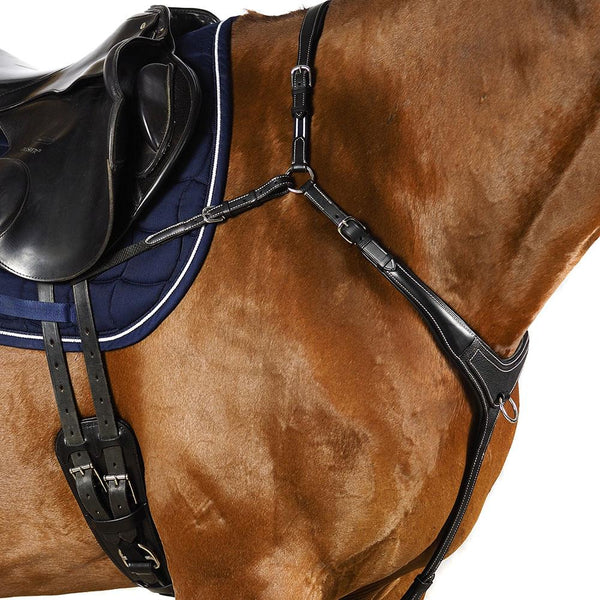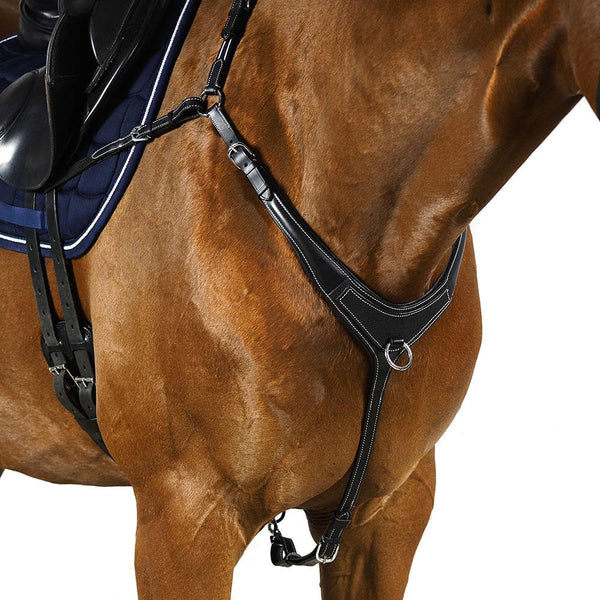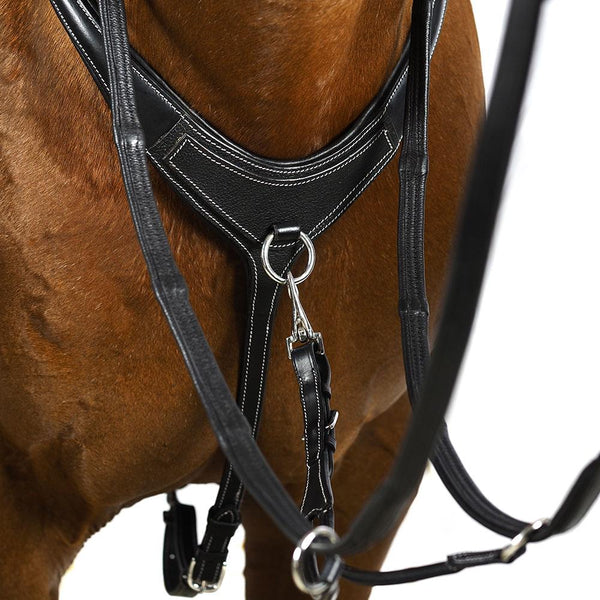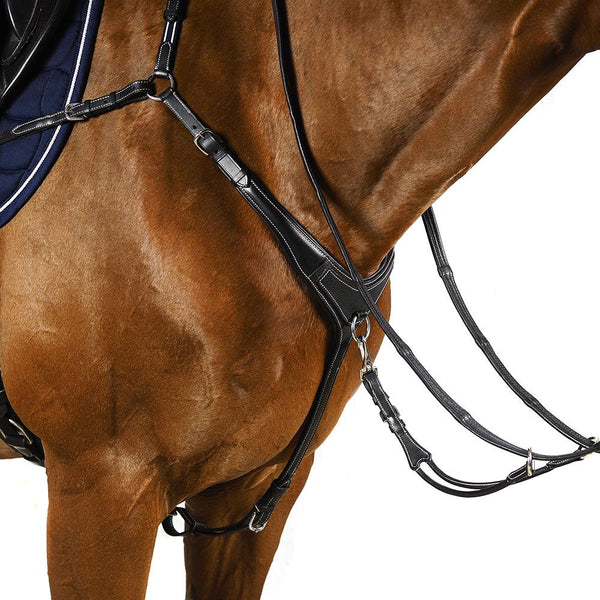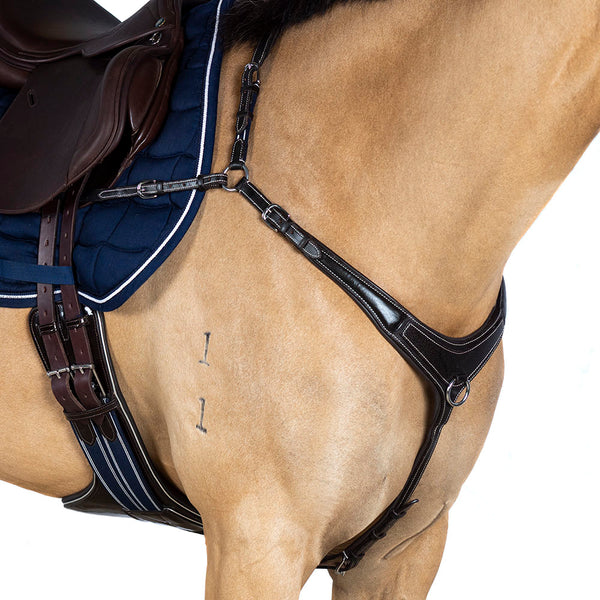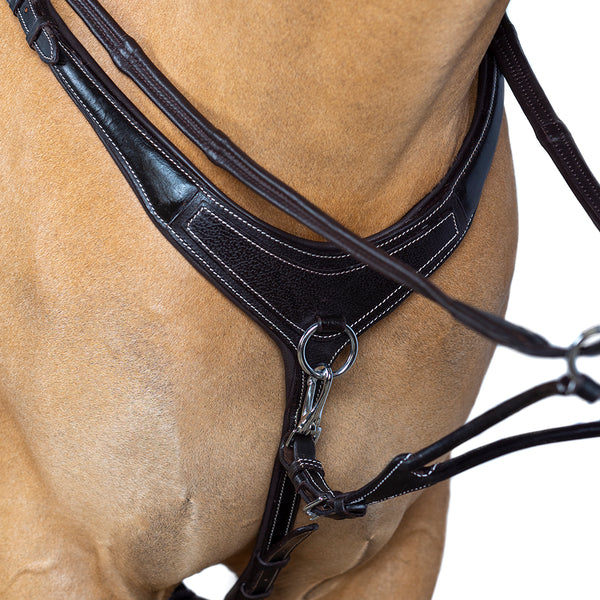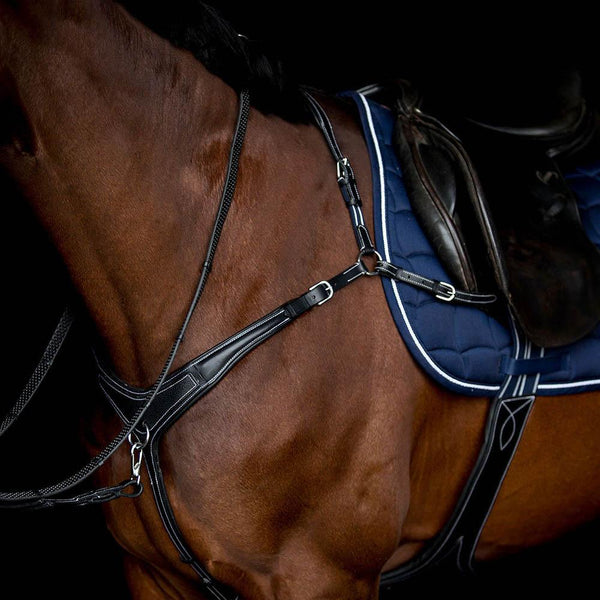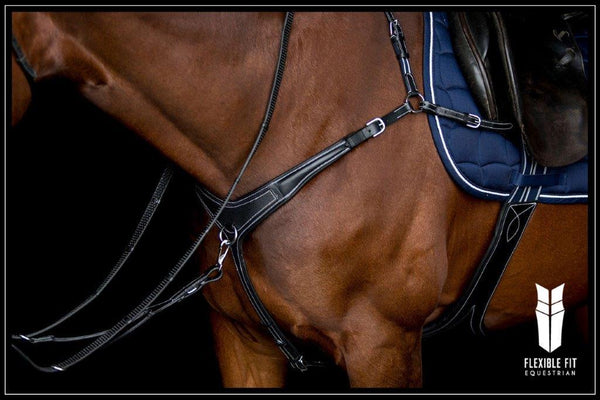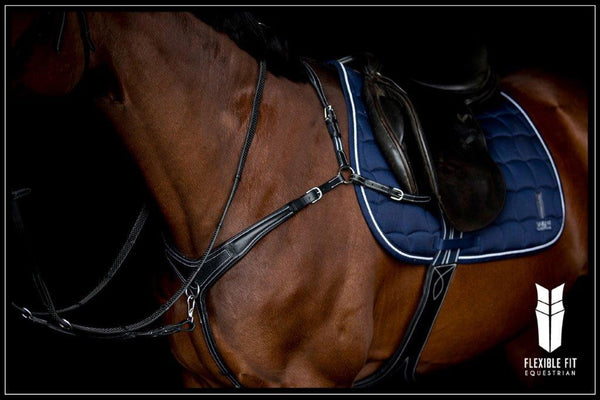 Click image to open expanded view











Precision Jump 3 Point Breastplate
Fits better than any other breastplate I've had! Not to mention the quality is just amazing!!!
Well Worth It!
This breastplate meets function with style. I love the look of it, not bulky at all. The leather is super supple and great quality. I have a narrow Appendix and the adjustability of it allows for an almost custom fit. Super pleased and well worth the price!
Just What I Was Looking For!
I had tried a few different kinds of 3-point and 5-point breastplates from other brands but didn't like how they fit my young, narrow TB. I needed a bridge model that wouldn't create downward pressure on his withers by connecting to the pommel.
This is perfect. I love the adjustability, the leather quality is fantastic. The chest piece is padded and seems to distribute pressure evenly. The girth clip is so much more convenient than having to loop something around. It isn't bulky, and the streamlined look is so much more appealing in the show ring.